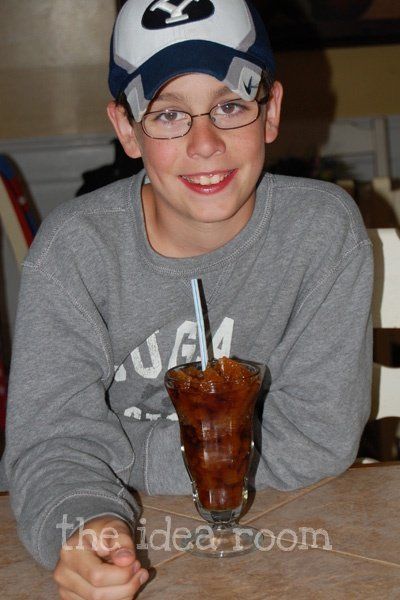 Do you remember this older post for making Ice-cream in a Baggie? Yum! But my kids LOVE slushies (slurpees) etc., especially on a hot summer day. Then I saw this post, over at Ramblings of A Crazy Woman, for making a slushie in a baggie using the same concept.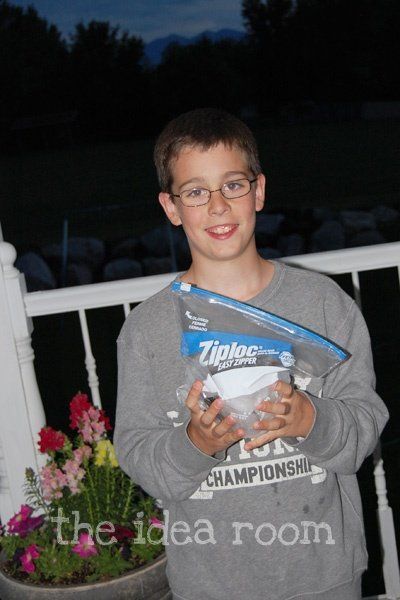 So after our first HOT summer day, we made some slushies. The kids made theirs with Rootbeer!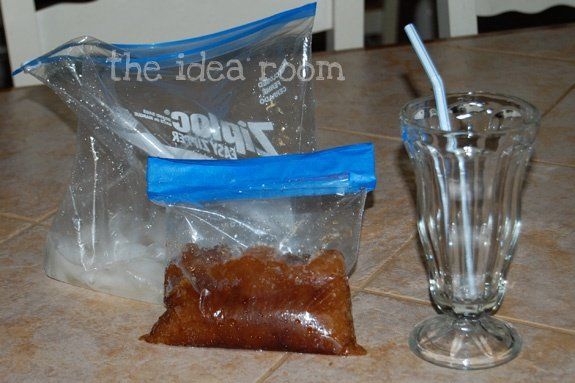 They turned out so yummy and tasted so refreshing! My son is wearing a sweatshirt because the kids were cold after running through the sprinklers all afternoon. Ahhh! Summer days are awesome!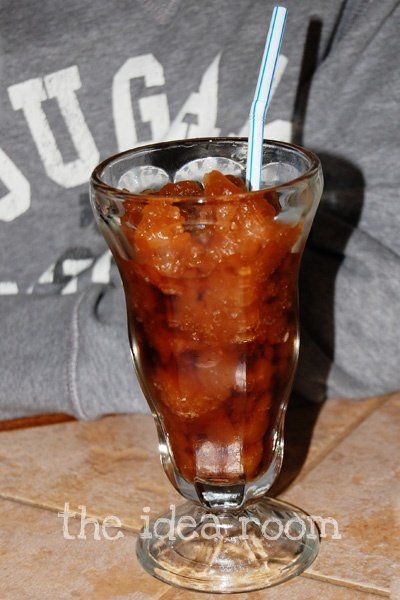 JOIN OUR NEWSLETTER
Would you like more Recipes, DIY, Printables and Organization Ideas?
---
Subscribing to the newsletter will enable us to periodically send you creative content exclusively for Idea Room subscribers.
*View our Privacy Policy here.