Hey bloggers! My name is Marcie Jessee and I am a wife to a fabulous hard-working hunksband and a mom to three incredibly energetic children ages 4 to 7 months :)
When I'm not cooking, cleaning or crafting you'll find me taking pictures – I'm a semi-professional family, child and newborn photographer in Utah County, Utah. I LOVE my job :)
Hopefully you all have been following the recent posts from Kristen Duke, and have been brushing up on your photography skills, because now we're going to put them to work.
I want to talk about one of my favorite subjects: Cheap DIY wall art. I'm currently a renter (boo!) surrounded by boring white walls. I dream of my future lime green kitchen and rustic red living room … but until then, I plan and scheme wall art (you know, the only landlord-approved way of adding color and personality to my boring perma-white walls!)
The easiest way to add interest and pizzazz to your walls is using a tool I'm pretty sure you all have: A camera. Point and shoot or DSLR, it doesn't matter. What does matter is your subject and your set-up. So let's get started!
Picking a subject:
I want you to look at that blank wall in your house and ask yourself:
What inspires me in this room?
What is the feel of this space?
What do I want to surround myself with here?
For me, in my kitchen, my inspiration is fruit. I love fruit and I love to cook with fruit. I love the colors of fruit. So guess what I'm gonna do? I'm going to take pictures of fruit. Yep. Me and fruit are having a photoshoot.
Want To Make Your Holiday Planning EASY And ORGANIZED?
Check Out Our CHRISTMAS ESSENTIALS
See: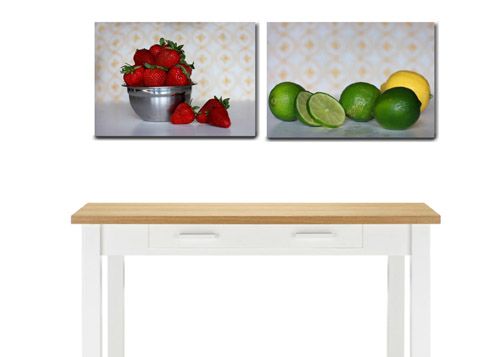 Maybe, you'll say you're inspired by pictures you have from your family vacation. They don't have to be perfect professional pictures. You won't care about the imperfections, what matters is that he subject matter inspires you.
Here is another way I could decorate my wall, this time using pictures from our summer trips to the berry farm:
Try this in every room of your house. Choose pictures of your family
for the living room, pictures of sewing supplies in your craft room,
architecture for the office and flowers for the kids room. Taking the
time to creatively arrange some everyday items into something
beautiful will create one-of-a-kind wall art that showcases your
family in a way that no store-bought picture could do :)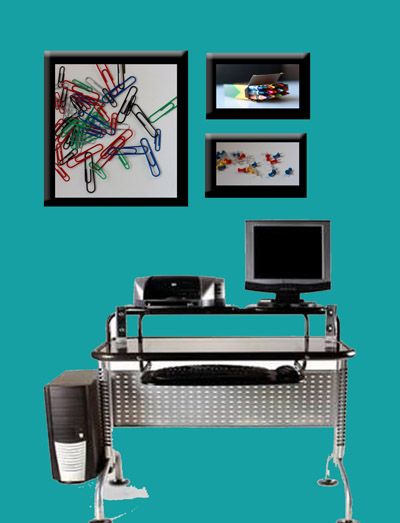 Now that you have your subject chosen, and you've had a personal photoshoot with the cakes, fabric or family that you will be framing for your wall, let's talk about the set-up.
You have basically three different (affordable) options
when hanging pictures on a wall: My personal favorite is to have them
mounted on either gatorboard or foam core board. This gives a classy,
modern appeal and is surprisingly affordable (not to mention easy to
hang since you're not dealing with heavy picture frames).
Here is a psuedo mock-up of a living room with mounted pictures: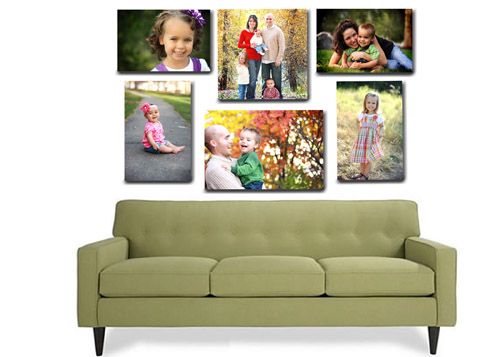 Or you could go the picture frame route. This could be a great
solution for those of you who don't feel confidant behind the camera.
Printing smaller pictures (say 5×7) and placing them in frames with
large mats gives an instant high-art appearance to what would
otherwise be normal snapshots. This works especially great with black
and white pictures.
See what I mean: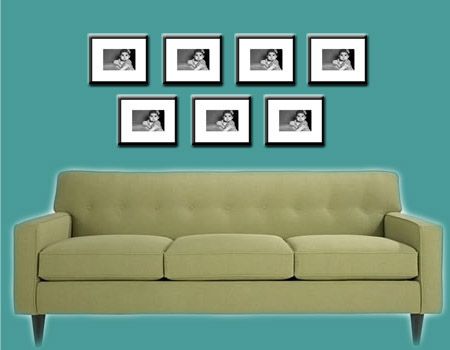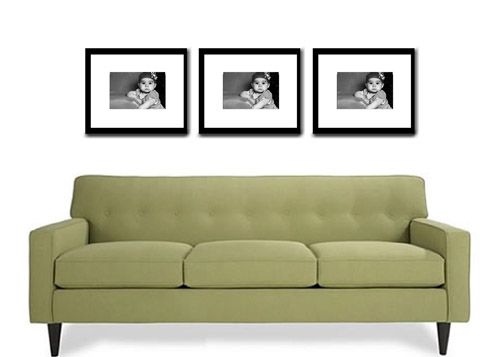 Just a design note: Unless you are going the large mat route you
really do NOT want to put a picture smaller than 8×10 on your wall.
Even then only use 8×10's when combined with other larger prints.
Trust me on this one. Bigger is always better in photography
wall displays.
And your third (affordable) option is to get creative. I've seen walls
covered with magnetic paint with fabulous magnets for picture hanging,
or wire strung along the wall with clothespins for photo holders. Use
your imagination and think outside of the box :) If you're still feeling stuck and you're unsure of what to photograph and then how to arrange it on the wall, check out these helpful links for some inspiration:
Decorating with Photos
DIY Network
Better Homes and Gardens
HP Tips
Thanks for sticking with me to the very end! Now for just one more thing about me: I heart giveaways! SOooo I'm offering a **free** photography session to anyone in the Utah County area (or anyone who might visit the area or anyone who would like to gift their win to a friend/family member local to Utah County). You can book either a child, family (up to 8 people) or senior portrait session, to be taken before October 2010. I'll give you a hi-res CD with all of your edited photos, with copyright release for printing. And since I would feel bad about leaving out all of you outside of Utah, I'm offering a secondary giveaway: A CD with copyright release for 25 of my photographs that you can use for decorating, crafting … you name it! Pictures vary from flowers to buildings to fruit to landscapes.
SO, here's how it works:
One comment telling me what you would like to win (what type of session or the CD of free-use pictures) Another separate entry for blogging/tweeting or facebooking about the giveaway :)
And just so you can get a feel for my
photography style, here are some pics of my favorite people: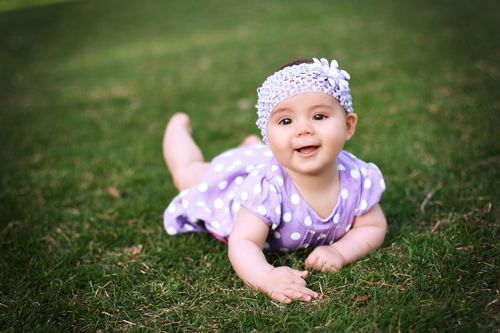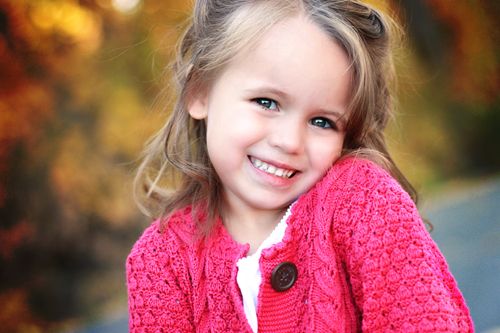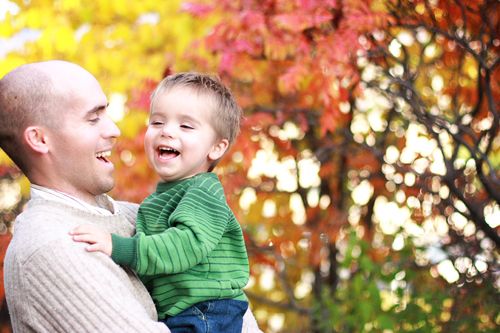 Thanks Amy for letting me steal your blog today, and good luck everyone :) This giveaway will close on Saturday, May 1 at 11:59 pm PT.
JOIN OUR NEWSLETTER
Would you like more Recipes, DIY, Printables and Organization Ideas?
---
Subscribing to the newsletter will enable us to periodically send you creative content exclusively for Idea Room subscribers.
*View our Privacy Policy here.