I have a bunch of posts and tutorials almost ready for you but have been super busy and have not had a chance to get them finished…yet. But I promise tommorrow I will have something ready so today I just wanted to share something I recently found and have been loving…
I am learning to love wheat bread and have found a few that I actually love. I also have begun to use wheat flour in most of my recipes now, but I do not like it in many of my cookie or cake recipes. This has been a big change for me as I grew up on white Wonder Bread and white flour. Need I say more? But then I found this wheat pastry flour.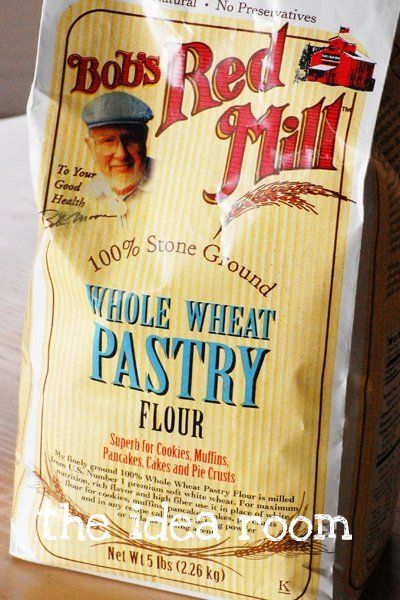 Have you tried this? It is so good! I have been using it lately when I bake sweets (like cookies and cakes). It is so light and fluffy, you can't even tell it is wheat flour.
JOIN OUR NEWSLETTER
Would you like more Recipes, DIY, Printables and Organization Ideas?
---
Subscribing to the newsletter will enable us to periodically send you creative content exclusively for Idea Room subscribers.
*View our Privacy Policy here.