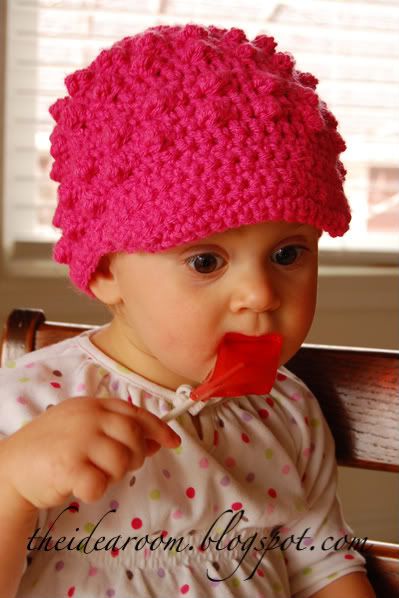 I whipped up these hats for the girls this week with my mother-in-law. They turned out really cute and they only take about 2 hours once you get the hang of it. Such an easy project to do while hanging out and chatting or watching television.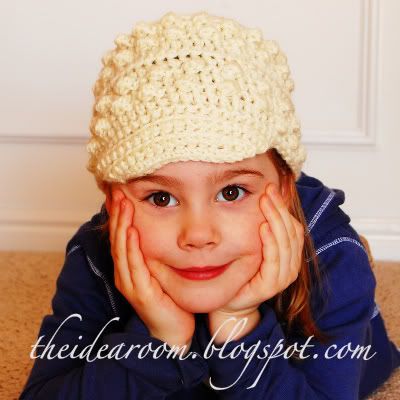 I wish I had a free pattern I could give you but I bought a copy of the pattern here. After making a couple hats I realized how easy it would be to change what stitch you use and be able to create a variety of different style hats. There are a lot of really cute hat patterns if you aren't crazy about the puff stitch hat on the website I found my pattern. Just in case anyone is wondering…I used a yarn from Hobby Lobby called "I Love This Yarn"; in the color Hot Rose. For the cream colored hat, I am not sure what brand it is because it is one I have had floating around the house. They are both worsted weight.
JOIN OUR NEWSLETTER
Would you like more Recipes, DIY, Printables and Organization Ideas?
---
Subscribing to the newsletter will enable us to periodically send you creative content exclusively for Idea Room subscribers.
*View our Privacy Policy here.