Has it been as hot at your house as it has been here? We have been in the 90's and actually hit 100 degrees today! Whew! We have been craving some cool treats…hence the numerous popsicle posts. But who doesn't love a great popsicle?  Especially watermelon popsicles.
The kids and I whipped up these yummy watermelon popsicles the other day. They were pretty easy. We found the recipe from Kraft Foods here.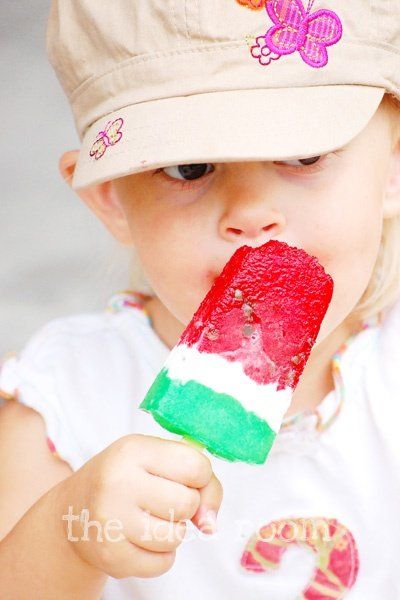 We followed the recipe pretty closely but used sugar-free Jell-O for both the lime and the strawberry Jell-O. Therefore we didn't need to add any sugar. We also just used half the amount of cream cheese and added a bit more Cool Whip. We also used our popsicle molds we had purchased at Target. When we tried to get the popsicles out we had to be VERY careful when pulling them out. Be sure to run under hot water to help the popsicles slid out without separating the different popsicle layers. Better yet, next time I make them I think we will make them in paper cups so that we can just tear the paper cup away from the popsicle. We did accidently pull some popsicles apart leaving the red top in the popsicle mold.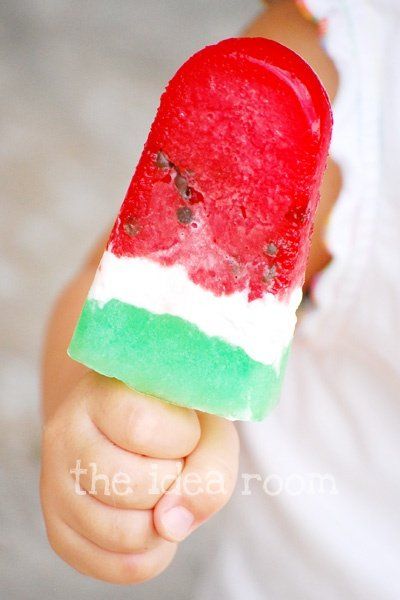 But all in all, the kids thoroughly enjoyed them. I actually did not taste one as I am not a big fan of Jell-O…not to mention FROZEN Jell-O. But just seeing the way my kids gobbled these up, they had to be fairly tasty! Happy Summer People!
JOIN OUR NEWSLETTER
Would you like more Recipes, DIY, Printables and Organization Ideas?
---
Subscribing to the newsletter will enable us to periodically send you creative content exclusively for Idea Room subscribers.
*View our Privacy Policy here.