Are you ready to see who won our PeachyCheap giveaway?? According to Random.Org, commentor #176 is the lucky gal!
Ginny said… I love Peachy Cheap. I just got an awesome 7 Gypsies stamp set from them. I checked ebay to compare prices & peachy cheap was a way better deal! Not sure what else they can carry, they pretty much cover everything I love. Maybe more page kits? I love alphabet assortments & rhinestone assortments as well.
Congratulations Ginny! Send my your address information via email! Thanks Brooke and PeachyCheap for the great giveaway! And remember to check their site daily for great deals on Scrapbooking supplies.
Now…I have been busy with a few little projects. Here is one I did for my baby. I just LOVE this girl!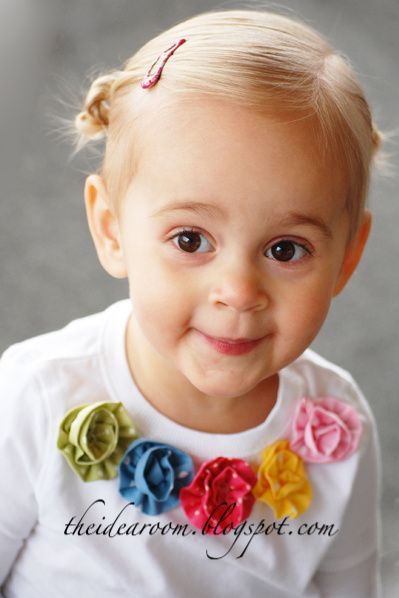 I have been wanting to make some fun fabric flowers to help dress up some plain t-shirts and make them a little more fun and girlish. It has been so cold, grey and dreary here, I wanted to add a some "spring" to her wardrobe.
I simply took 5 different colored polka-dot materials and cut from each a strip that measured 2 inches in width and 12 inches in length. Then I simply folded the strip in half lengthwise and ironed it flat.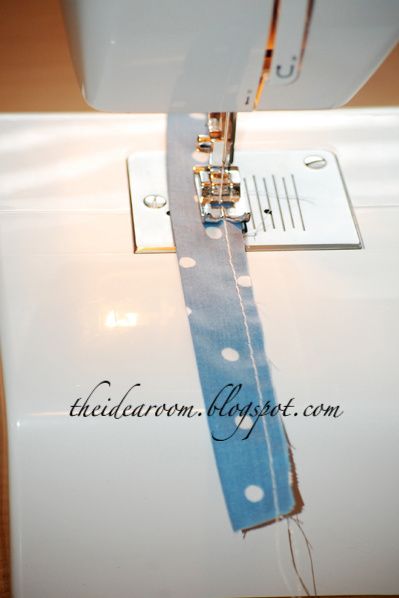 Then I sewed down the side with the raw edges a 5/8 inch seam (which was right on the edge of the foot pedal). Then I simply pulled one of the strings on each end to gather the material into a ruffle.
Then I rolled the ruffle up into a circle making sure that all the ends are even.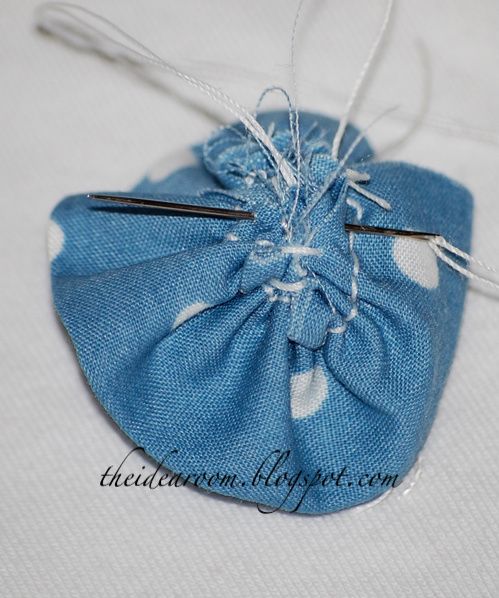 Take a needle and thread and sew the bunched ends together.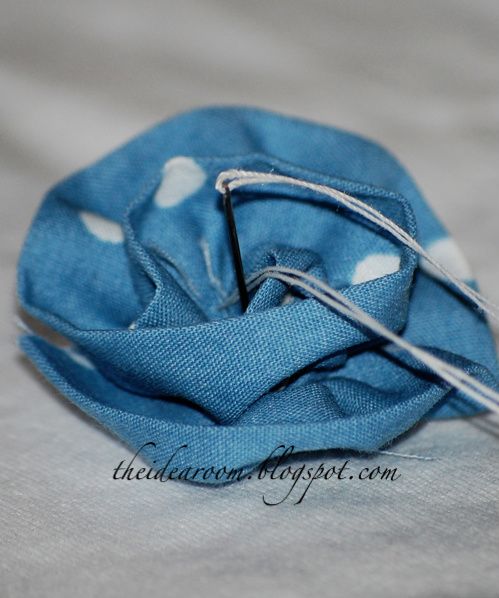 Now turn the flower over and use your needle and thread to sew it together from top to bottom. Be sure to capture any loose ends.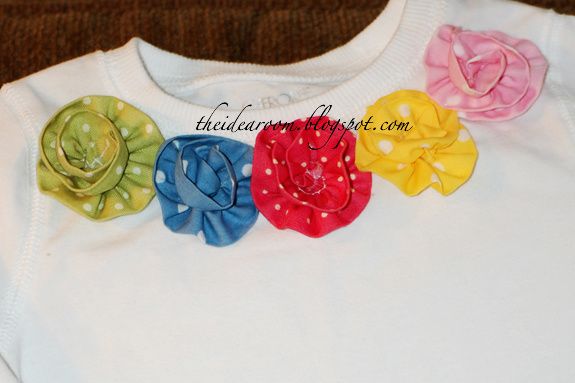 Then I simply figured out where I wanted to place each flower on the shirt. Once you have decided, sew each flower onto the shirt by hand.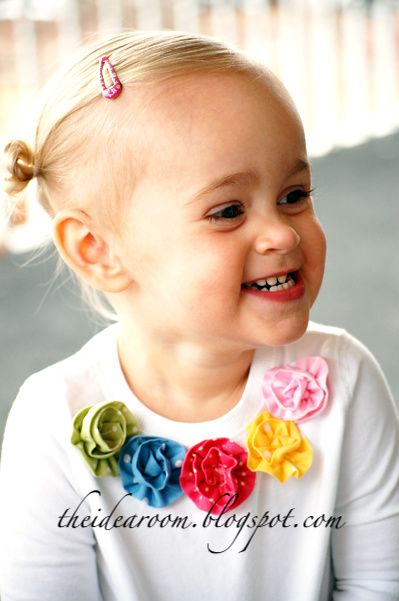 I made this shirt for my little girl while she was napping. When she woke up I dressed her in it. She was so cute and said "so kwoot! I jes wub it!" No kidding! She kept fingering the flowers and giggling. Oh no! I think we are in trouble!
**After your shirt comes out of the dryer, the flowers may be a bit deformed. I simply sprayed each flower with a water bottle and quickly reshaped them and let the flowers dry before folding and putting the shirt in my daughters drawer. The flowers went right back into a nice shape!
JOIN OUR NEWSLETTER
Would you like more Recipes, DIY, Printables and Organization Ideas?
---
Subscribing to the newsletter will enable us to periodically send you creative content exclusively for Idea Room subscribers.
*View our Privacy Policy here.