My daughter had a pink sweatshirt that was fairly boring. It seems that ruffles are all the rage right now. I had some left-over felt from my earlier Valentine's Day Topiary and thought it would be fun to add some ruffles to her sweatshirt and prettify (my new word creation) it up a bit.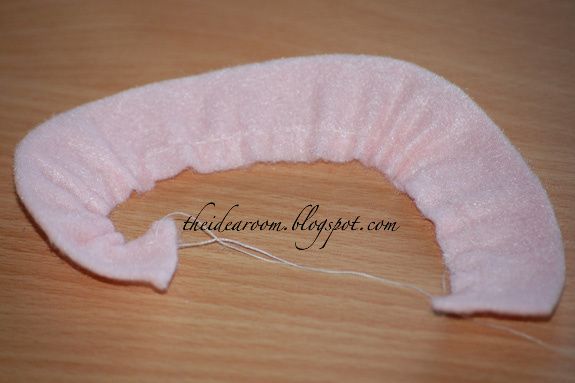 So easy! All I did was cut a 30 inch (length) by 1 inch (width) strip of pink felt. I sewed along one edge in a straight line down the entire length of felt. Then I took one of the strands of thread and gently pulled it and gathered it into a ruffle. Just gather it as ruffley (another word creation) as you would like. Lay your ruffle along the edge of the zipper and pin in place. Sew in place along the same line that you previously sewed to make your ruffle. Repeat process for the other side! That's it! Super simple!
Instead of felt you could use knit, flannel or an old t-shirt. I was also toying with the idea to cut smaller strips and roll the strips into rose buds and sew some flowers on the sweatshirt as well. I still may get around to doing that! The possibilities are endless. I might even make some of my own clothes a bit more rufflified!
**Update 2/4/2011–After almost one year and countless washes…this ruffle still looks great. It has gotten a couple of "balled up spots" but they just pick right off!!
JOIN OUR NEWSLETTER
Would you like more Recipes, DIY, Printables and Organization Ideas?
---
Subscribing to the newsletter will enable us to periodically send you creative content exclusively for Idea Room subscribers.
*View our Privacy Policy here.