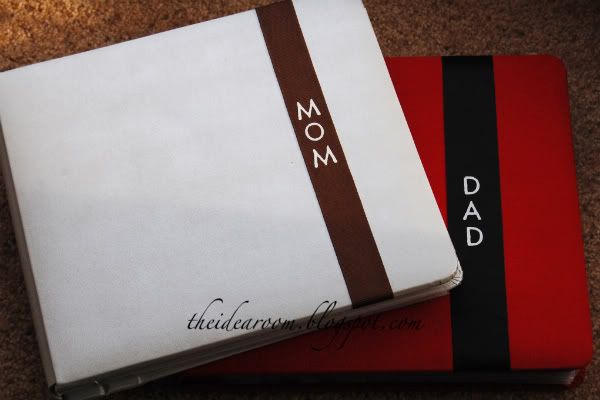 Make your Mom, Grandmother, Spouse, Dad, or anyone a scrapbook containing any special number of things you love about them. This would be perfect for an anniversary, Mother's Day, Father's Day, or a Birthday.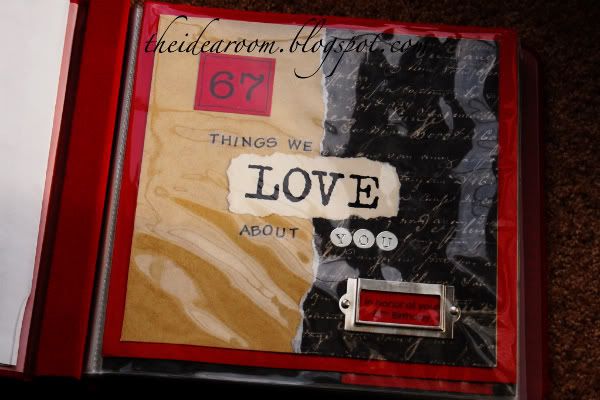 When my parents were celebrating their 61st and 67th birthdays (which was just yesterday right momma?) my sister, the amazing scrapbooker, had the great idea of making each of them a scrapbook that listed 61 and 67 things we (their children) loved and appreciated about each of them.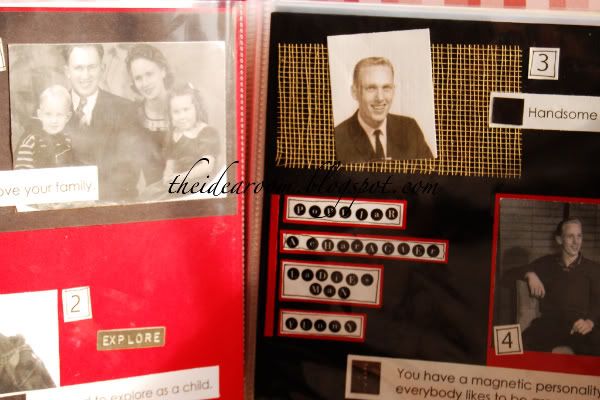 She was living far away at the time and had all of the siblings come up with a list of things we would like to include in the book. Then she rounded them up and together we came up with what would officially go in the books. We scoured our pictures and rounded up enough to also go into the books.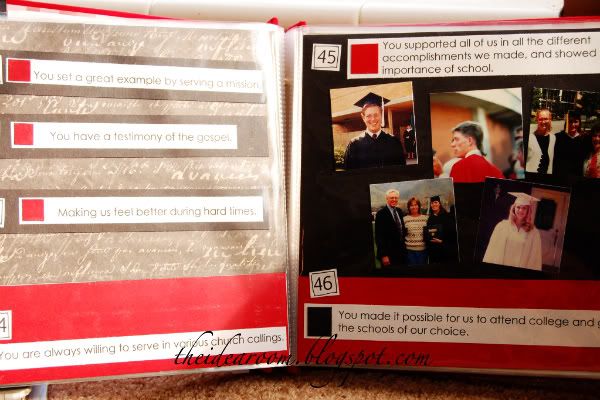 Then the rest of us sat back and twiddled our thumbs while she did all of the hard work. It was better that way, since she has the best scrapbooking skills amongst us.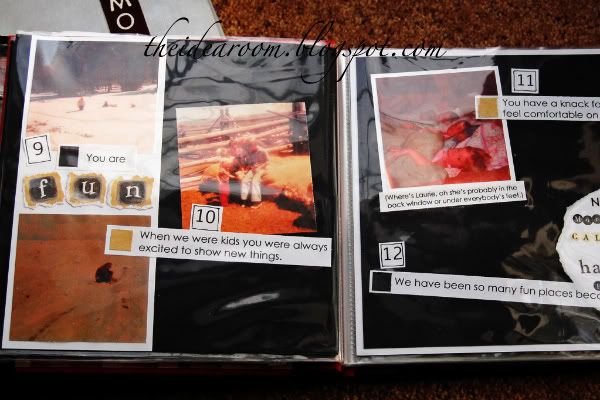 My parents birthdays are within 10 days of one another and so when my scrapbooking sister was able to come for a visit, we gave them to my parents at a birthday party we threw for them.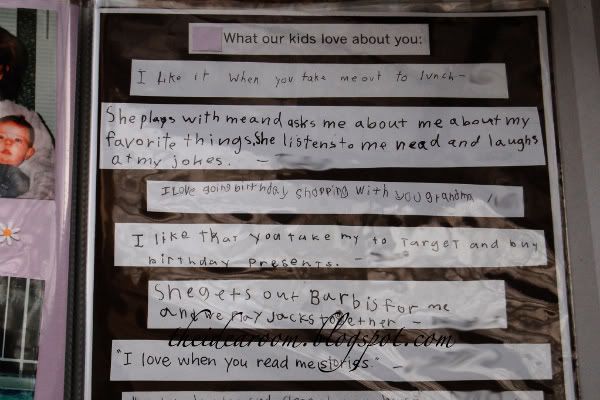 She also included a page where we had all of the grandkids share what they loved aobut their Grandma and Papa.
We have since spent a lot of time looking through them, remembering and laughing about the good times and hilarious trips we had together growing up. Although they were quite time consuming and took up a lot of my sister's free time and talent, they were one of the best presents my parents have enjoyed getting. This Mother's Day may be a little to close to pull this one off, but someone is having a birthday or anniversary who would love to receive this. Heavens…I want one!
JOIN OUR NEWSLETTER
Would you like more Recipes, DIY, Printables and Organization Ideas?
---
Subscribing to the newsletter will enable us to periodically send you creative content exclusively for Idea Room subscribers.
*View our Privacy Policy here.