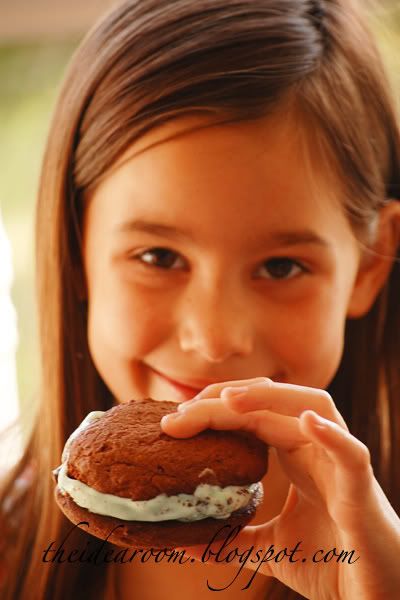 Make some yummy brownie icecream sandwiches. They are super easy and de.li.cious! Just make your favorite brownie recipe. I dropped mine onto a cookie sheet and make brownie drop cookies. Or bake them like normal in a pan and cut them into squares. Soften your favorite icecream by letting it sit out on the counter for a few minutes. Spread your icecream generously between two brownies. Place them back in the freezer quickly until you need them, or just eat them right away. They were a big hit at our house recently.
JOIN OUR NEWSLETTER
Would you like more Recipes, DIY, Printables and Organization Ideas?
---
Subscribing to the newsletter will enable us to periodically send you creative content exclusively for Idea Room subscribers.
*View our Privacy Policy here.