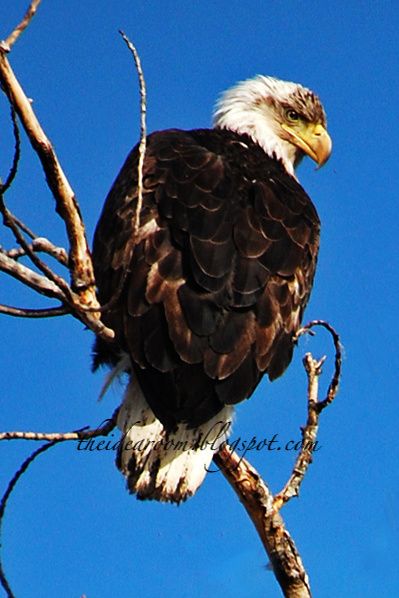 In the backyard tree! A Bald Eagle (Haliaeetus leucocephalus). His mate flew away before I could get a picture of her up close. He stayed there all morning watching us watch him. Absolutely BEAUTIFUL he was! I hope they come back again soon! Our cat will stay inside so as not to become his afternoon snack!
JOIN OUR NEWSLETTER
Would you like more Recipes, DIY, Printables and Organization Ideas?
---
Subscribing to the newsletter will enable us to periodically send you creative content exclusively for Idea Room subscribers.
*View our Privacy Policy here.